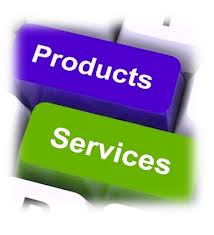 When it comes to business communications services, KBF Print Technology has it covered. We can provide virtually any product or service imaginable to communicate with your clients, employees, stockholders or vendors.
To learn more about the many products and services we offer, please contact one of our representatives.
Products
Business FormsNobody likes filling out paperwork, but when you have to, make sure your company is properly represented with professional looking forms. Great looking forms relay a sense of order and reliability to your clients and allows for seamless day to day operations. Nothing says business like organized forms with your company logo and information clearly printed on them.

A walking promotion -- that's what each person becomes when you put your logo or brand message on a t-shirt, sweatshirt or almost any wearable item. Appearance is everything when you are building a name and reputation for your business. At KBF we are here to help with the most important thing, creating a fashionable piece of clothing that people will actually want to wear!

IT ConsumablesAt KBF Print Technology we make easy work of ordering all your office supplies. We are industry leader for IT consumables.

Sometimes the first contact with a potential client is made with a brochure or presentation folder about your products and services. Beautiful pieces of literature provide your company with a great impression long after the first contact is made. Take the time to consider what your image says about you. Could it use a major marketing makeover? If so, give us a call and take the first step toward a new, fresh image today.

You name it...we can put your logo on it!
Promotional products are the best way to enhance any marketing plan. The goal of the promotional item is to build your brand and keep your name out in front of the competition.

Are you looking for a specialty tag with a custom imprint or a specific label for a particular application? KBF has partnered with many reliable and efficient specialty trade manufacturers who have the capability to custom produce any project imaginable. We enjoy the challenge of finding and delivering exactly what our clients are looking for. Call KBF with your next "challenge" and let us prove to you that KBF is a trusted provider in the industry.

StationeryIf you're in the business to do business, than you understand the importance of quality letterhead, envelopes and business cards. Unlike letterhead printed from your office copier, professionally printed stationery offer crisp images and a professional look for all your communication needs. We can also create a corporate identity package for you, with an integrated system of business cards, stationery and envelopes.
Services